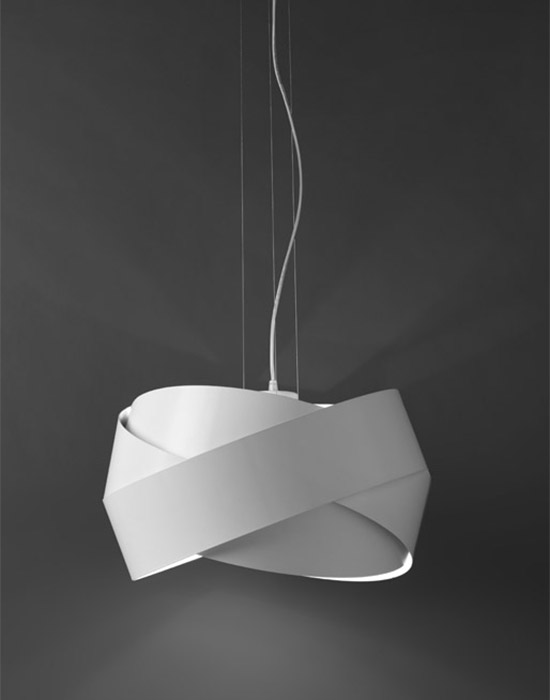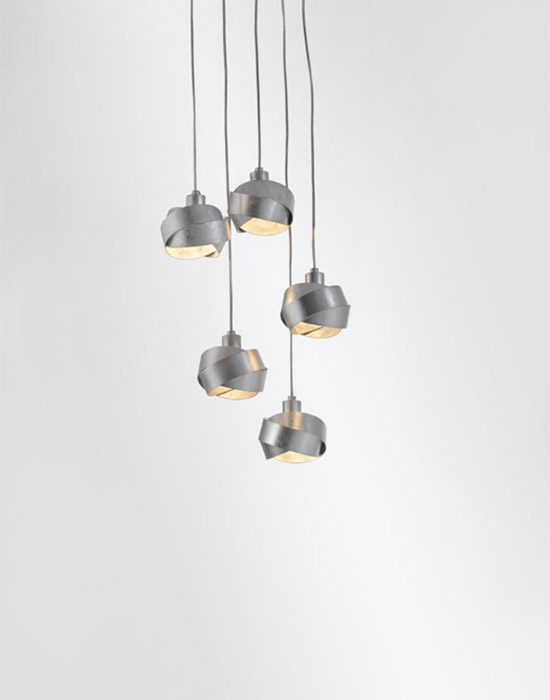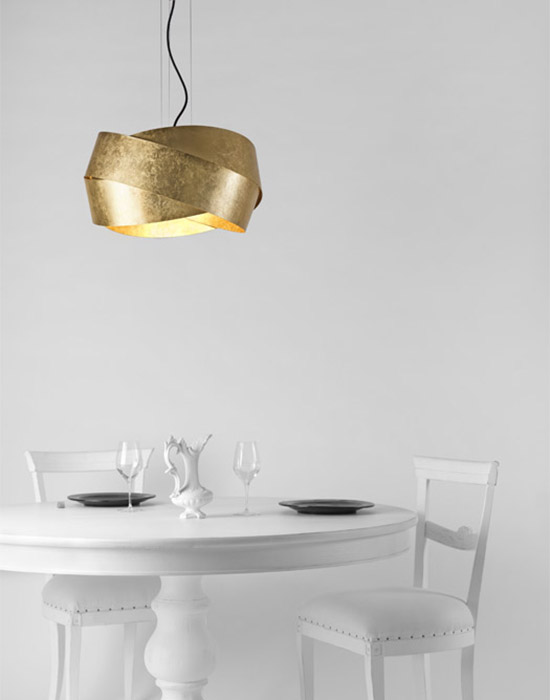 Trilogy
Simple in form. Trilogy seems to arise from a single metal band. In fact Trilogy is composed of three distinct bands, but for a game of interlacements its not clear where it begins and where it ends. Trilogy is three in one.
Trilogy is available in several finishes. The gold and silver leaf finish makes look Trilogy a more attractive, instead the owder coating gives it a contemporary flavor.
The Trilogy system lends itself to a variety of configurations: on a line or in clusters.
100% MADE IN ITALY
TECHNICAL SPECIFICATIONS
Technical Characteristics
MEASURES
Ø 53 cm H33 cm
Ø 32 cm H24 cm
Ø 16 cm H11 cm
ILLUMINAZIONE
Alogena
3x100W E27
100W E27
60W G9
50W GU10
Fluorescente
3x27W E27
27W E27
br>
AVALAIBLE FINITURES
White, Gold foil, Silver foil
ADDITIONAL INFORMATIONS
Trilogy is formed from three metal sheets calendered and coupled. Its entirely made by hand in Italy and it can be customized on request both in size and color.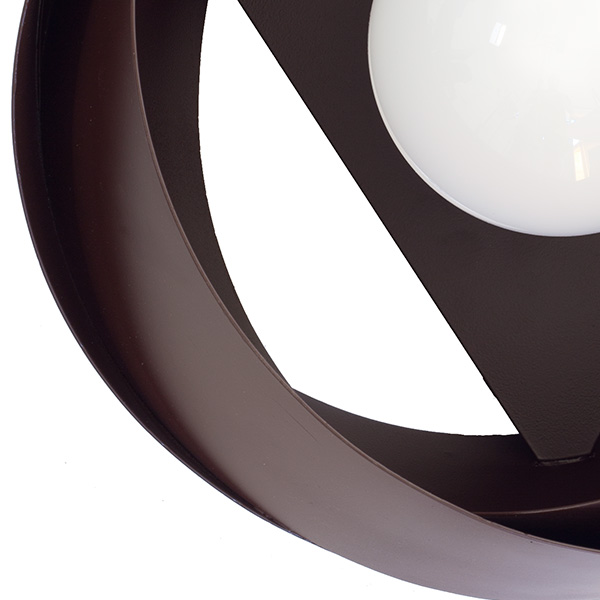 From the same family