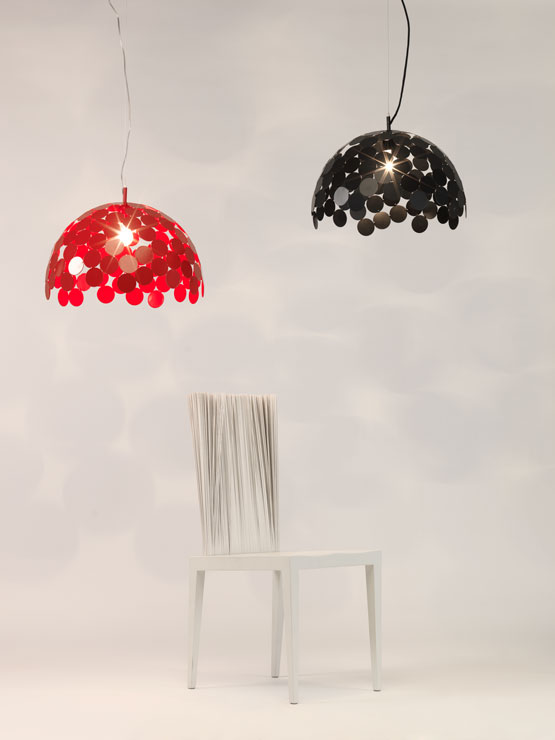 Planet – O
Planet-o is composed of about 250 disks of metal expertly welded by hand, trough a process of brazing brass. Planet-o is
a body that enlightens it self and illuminates the 'environment through the interplay of light and shadow. Its main feature is
that every lamp, coming by the expert hand of the workman and not trough a digital model may not be reproducible. This
peculiarity makes each product unique.
Planet-o is available in various sizes and finishes. This fits well into the environment either alone or in composition.
Planet-o dome version. The half-sphere plays its typical texture on the ceiling and on the walls, but it shines directly underneath.
100% MADE IN ITALY
TECHNICAL SPECIFICATIONS
Technical Characteristics
ILLUMINAZIONE
Alogena
150W E27
Fluorescente
25W E27
br>
AVALAIBLE FINITURES
White, Black, Red, Gold foil, Silver foil
ADDITIONAL INFORMATIONS
Planet-o is entirely made by hand in Italy and therefore it can be customized on request both by size and color.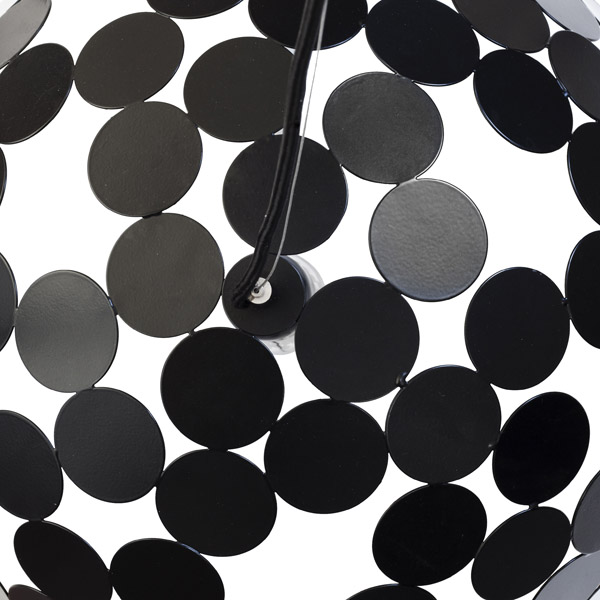 From the same family