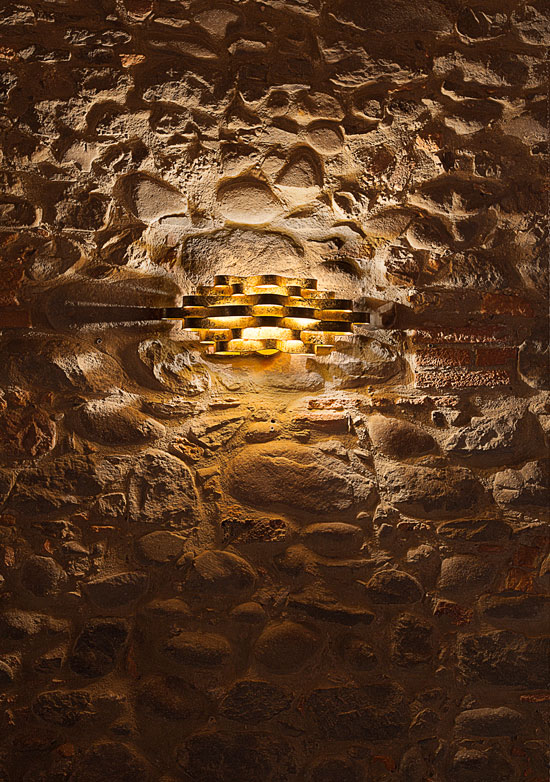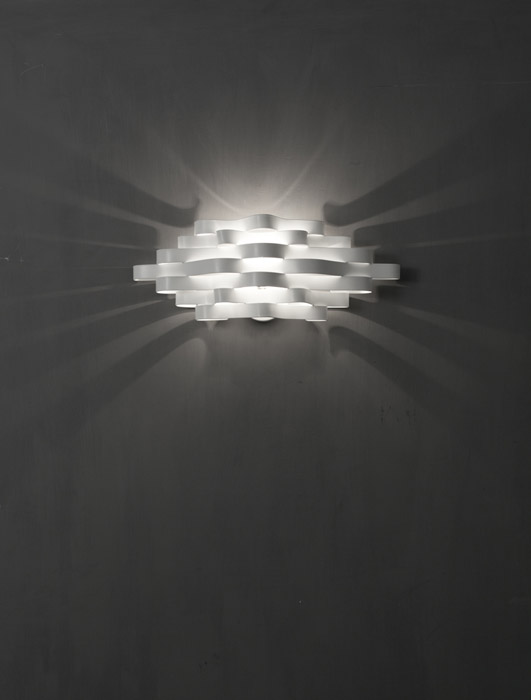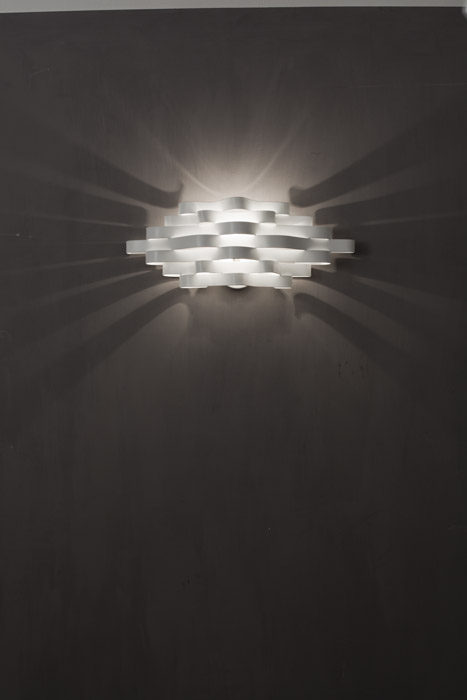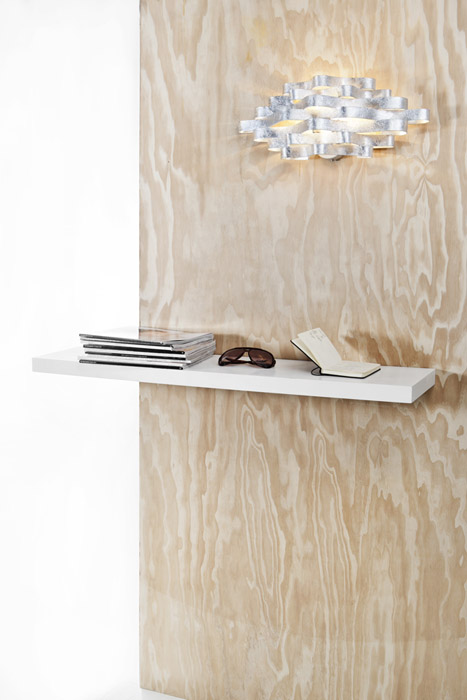 Nubila
A metal lamp completely folded by hand. From the combination of light, material and craftsmanship nubila comes to life. A
current and important lamp in the environment, but organic and light as a cloud. The light creeps between the waves of nubila
giving it the appearance of a cloud about to download his own water. These characteristics confer to the metal, which in itself is
rigid, an elegant softness. The research of design and production process make this object similar to a sculpture.
Nubila wall, as the suspension is available in several finishes. The gold and silver leaf finish confer nubila an attractive look. Instead the powder coating a contemporary mood.
100% MADE IN ITALY
TECHNICAL SPECIFICATIONS
Technical Characteristics
ILLUMINAZIONE
Alogena
70W G9
br>
AVALAIBLE FINITURES
White, Gold foil, Silver foil
ADDITIONAL INFORMATIONS
Nubila is entirely made by hand in Italy and therefore it can be customized on request both in size and color.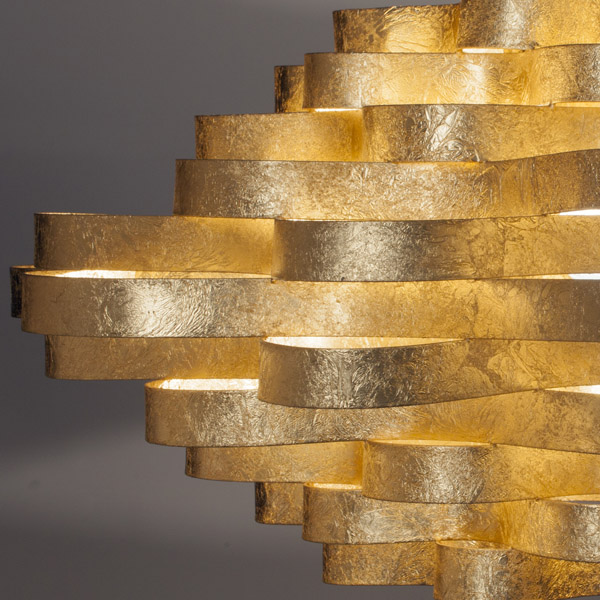 From the same family