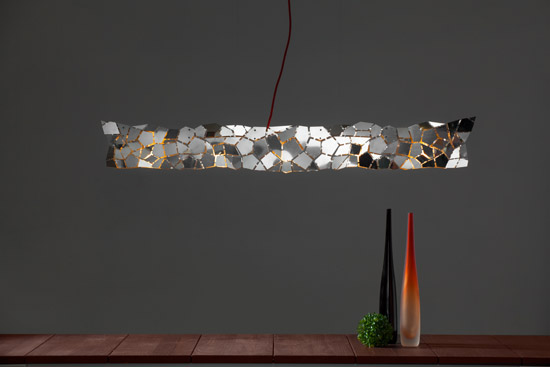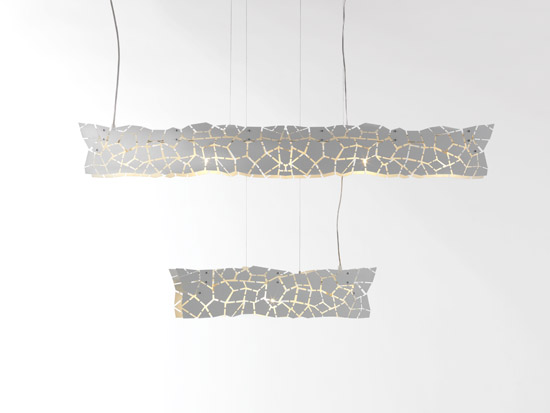 Mosaique
Mosaique was born from the play of steel, polished and reflective material. It is a lamp consisting of two laser cuted and hand-bented profiles. With its reflections and its facets it appears like a jewel.
The main feature of Mosaiques is his versatility of lighting. In fact is possible to use LED bulbs, trough the GU10 socket.
100% MADE IN ITALY
TECHNICAL SPECIFICATIONS
Technical Characteristics
MEASURES
W120 cm H 15 cm
W60 cm H 15 cm
ILLUMINAZIONE
Alogena
5x60W G9
5x60W GU10
3x60W G9
3x60W GU10
Fluorescente
5x11W GU10
3x11W GU10
br>
AVALAIBLE FINITURES
White, Steel
ADDITIONAL INFORMATIONS
Mosaique is composed of two laser cutted and hand folded steel plates. Can be realized in two different types of bulbs G9 and GU10.
These last solution allows also the use of LED bulbs.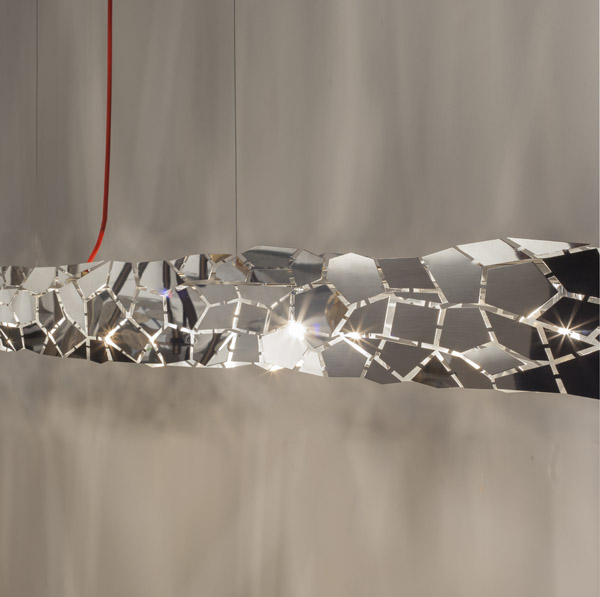 From the same family